What Western Pa. needs to know this week
---
STILL STRONG
Runners will line up Monday to compete in the 122nd annual Boston Marathon — which five years ago was marred by a bombing that killed three people and injured more than 260.
The Tribune-Review talked with several people with ties to Pittsburgh and Western Pennsylvania who were in the tragic 2013 race and who plan to be there today.
---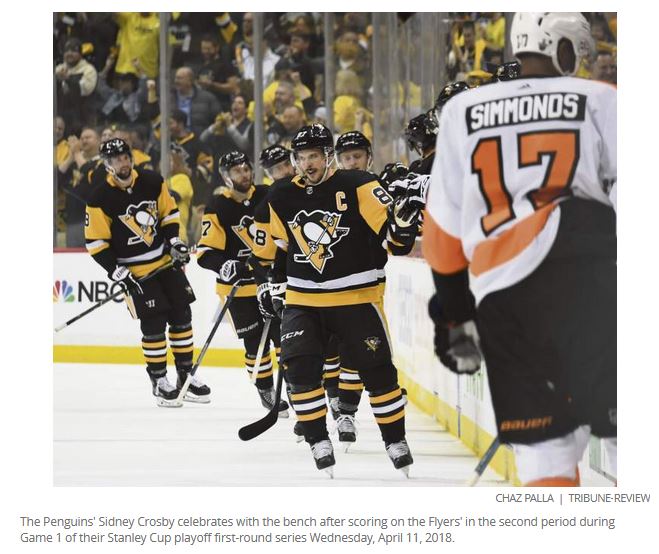 MARCH OF THE PENS
The Penguins continue their quest for a third consecutive Stanley Cup championship against the Philadelphia Flyers.
Pittsburgh leads the best-of-7 first-round series 2-1.
The remaining games are:
Wed., April 18, at Philadelphia (7 p.m., NBC Sports Network)
Fri., April 20, at PPG Paints Arena — TBD
Sun., April 22, at Philadelphia (if necessary) — TBD
Tues., April 24, PPG Paints Arena (if necessary) — TBD
---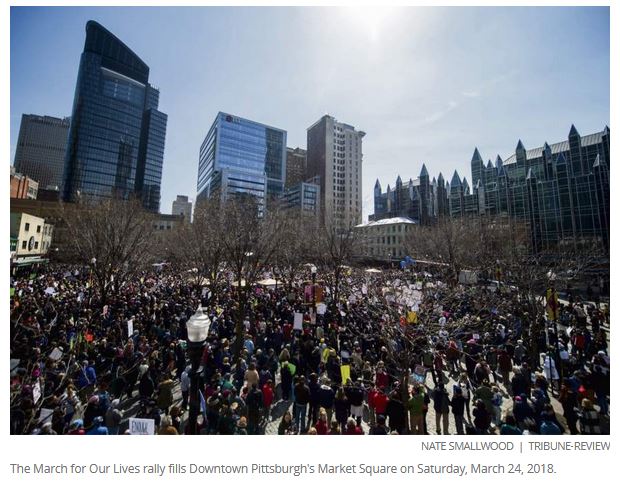 CALL TO ACTION I
Since the Feb. 14 school shooting in Parkland, Fla., students across Western Pennsylvania and the country have staged school walkouts and a series of rallies against gun violence and increased school safety.
Next up is a national day of action on Friday — the anniversary of the Columbine High School massacre, which happened on April 20, 1999. Two students at the Colorado high school shot and killed 12 classmates and a teacher.
Many high schools nationally will participate in Friday's National School Walkout, which was created by a Connecticut student , according to ABC News.
Locally, students at Southmoreland, Mt. Lebanon and Woodland Hills high schools plan to participate in some type of event either during or after school.
---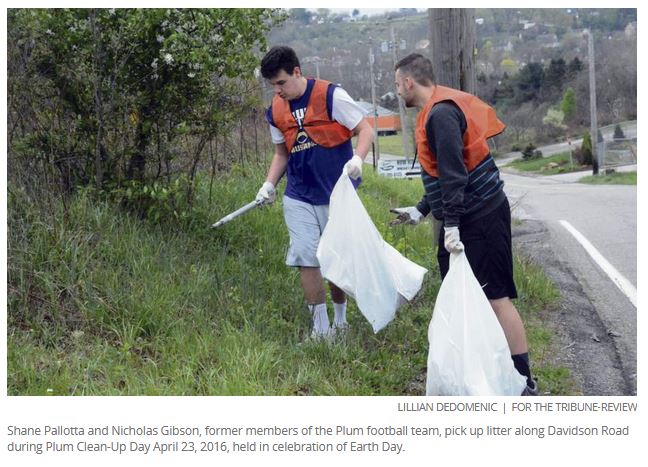 CALL TO ACTION II
Saturday is Earth Day, and there are a number of events planned around the region. The Tribune-Review has noted several of them here .
The Winnie Palmer Nature Reserve at Saint Vincent College will host the 16th Annual Westmoreland Earth Day from 1 to 6 p.m.
Pittsburgh Earth Day will host events from Wednesday through Saturday, including a fashion show, sustainability business breakfast and, of course, various cleanup activities around the city.
---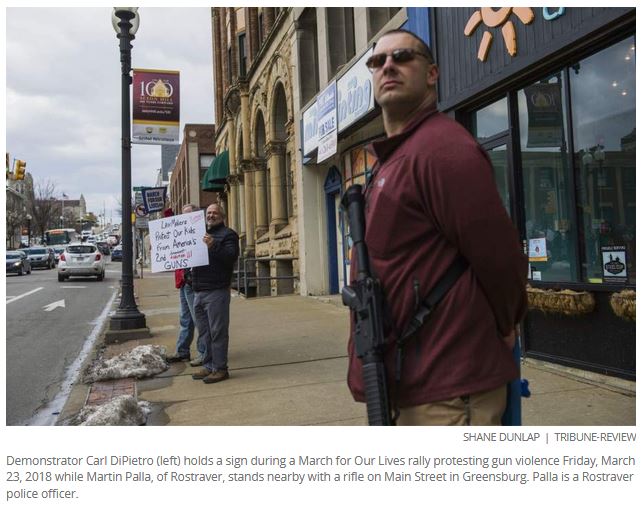 ARMED MARCH
A pro-gun rally is planned this weekend at the Westmoreland County Courthouse to support Rostraver police Officer Martin Palla, who came under fire after toting an assault-style weapon last month at a Greensburg rally calling for an end to gun violence and stricter gun laws.
The event will take place from 3 to 7 p.m. Sunday.
Rostraver police are investigating an incident in which Palla, then off-duty, stood across the street from a March for Our Lives rally in Greensburg on March 23 with an AR-15 rifle over his shoulder.
---
WHAT YOU MISSED OVER THE WEEKEND
LONGTIME FIRE CHIEF DIES
Legendary former Greensburg fire chief Ed Hutchinson died Sunday morning at age 96.
Hutchinson, often called "Hutch," was known as a community leader whose impact stretched far beyond the city's fire department. He served as the city's fire chief from 1953 through the end of 2016. Hutchinson joined the fire department's Hose Company No. 3 in November 1939.
HYDRAULIC FRACKING CASE
The court showdown over hydraulic fracturing in Penn Township began last week, but it won't end until June.
Nonprofit group Protect PT has challenged the township's zoning ordinance, which allows hydraulic fracturing wells in both industrial and rural-zoned areas. The group said wells should be limited to industrial zones. The township, its zoning hearing board and gas drilling companies who do business there say the township's ordinance includes protections for residents, and that legal precedent set in other Pennsylvania communities allows fracking in agricultural zones. A Westmoreland County judge is to conduct two final hearing days in early June.
---
EVENTS THIS WEEK
APRIL 16
LaChanze, Trust Cabaret Series, Cabaret at Theater Square, Pittsburgh. 412-456-6666 or trustarts.org
An Evening with Lisa See, Mellon Middle School Auditorium, Mt. Lebanon. mtlebanonlibrary.org
APRIL 19
Pittsburgh Public Theatre's "Hamlet," April 19-May 20, O'Reilly Theater, Pittsburgh. 412-316-1600 or ppt.org
Roy Ayers, August Wilson Center, Pittsburgh. aacc-awc.org
Rick Astley, Mr. Smalls Theatre, Millvale. mrsmalls.com
APRIL 20
Earth Day
Pittsburgh Craft Beer Week, April 20-29, various locations. pittsburghcraftbeerweek.com
Pittsburgh Symphony's "Tchaikovsky Violin Concerto," April 20-22, Heinz Hall, Pittsburgh. 412-392-4900 or pittsburghsymphony.org
Andrew McMahon In The Wilderness, Palace Theatre, Greensburg. 724-836-8000 or thepalacetheatre.org
APRIL 21
Poncho Sanchez and His Latin Jazz Band, Manchester Craftsmen's Guild. mcgjazz.org
August Wilson's birthday community celebration, August Wilson Center, Pittsburgh. aacc-awc.org
Pittsburgh Opera's "The Elixir of Love," April 21-29, Benedum Center, Pittsburgh. 412-456-6666 or pittsburghopera.org
Brian Collins, Oaks Theater, Oakmont. theoakstheater.com
APRIL 24
Branford Marsalis, part of National Jazz Appreciation Month, August Wilson Center. 412-456-6666 or aacc-awc.org
Buddy Guy, Palace Theatre, Greensburg. 724-836-8000 or thepalacetheatre.org
John Popper, Jergel's Rhythm Grille, Warrendale. jergels.com
---
PIRATES THIS WEEK
Mon., April 16, vs. Colorado Rockies (7:05 p.m.)
Tues., April 17, vs. Rockies (7:05 p.m.)
Wed., April 18, vs. Rockies (12:35 p.m.)
Thurs, April 19, at Philadelphia Phillies (7:05 p.m.)
Fri., April 20, at Phillies (7:05 p.m.)
Sat., April 21, at Phillies (4:05 p.m.)
Sun., April 22, at Phillies (1:35 p.m.)