Football footnotes: Jets safety's tackle sends Patriots mascot to hospital during Pro Bowl session
---
In "Friday Football Footnotes," a Jets player takes out the Patriots mascot. The Browns may not be as far along as we think. And they aren't
---
Another reason to abolish the Pro Bowl?
I thought no one was physical at the Pro Bowl?
New York Jets safety Jamal Adams was goofing around during an autograph signing at Pro Bowl practices. He tackled the Patriots mascot.
This one is for every Patriots hater out there! I got y'all! pic.twitter.com/q0WAbDfrpL

— Jamal Adams (@TheAdamsEra) January 24, 2019
It's about time a Jet tackled a Patriot, after Gang Green gave up a combined 65 points to New England in two games this season.
Unfortunately, the only Patriot ever able to attend the Pro Bowl is the mascot because the players are constantly preparing for the Super Bowl.
So, what? All fun and games, right?
Uh oh.
The story takes a serious turn. #Jets pic.twitter.com/qND7mYb6wq

— Rich Cimini (@RichCimini) January 24, 2019
This is all Adams' claim. So maybe he is exaggerating the circumstances just to get some attention. This video suggests that may be the case.
Since most of us saw Jamal Adams's video of him tackling the Patriot mascot…he's been getting heat for it… Does he regret it? pic.twitter.com/ecG2zQVnO7

— Dianna Russini (@diannaESPN) January 24, 2019
To get even, I think the Patriots musket guys in the end zone should be allowed to shoot paintballs at Fireman Ed.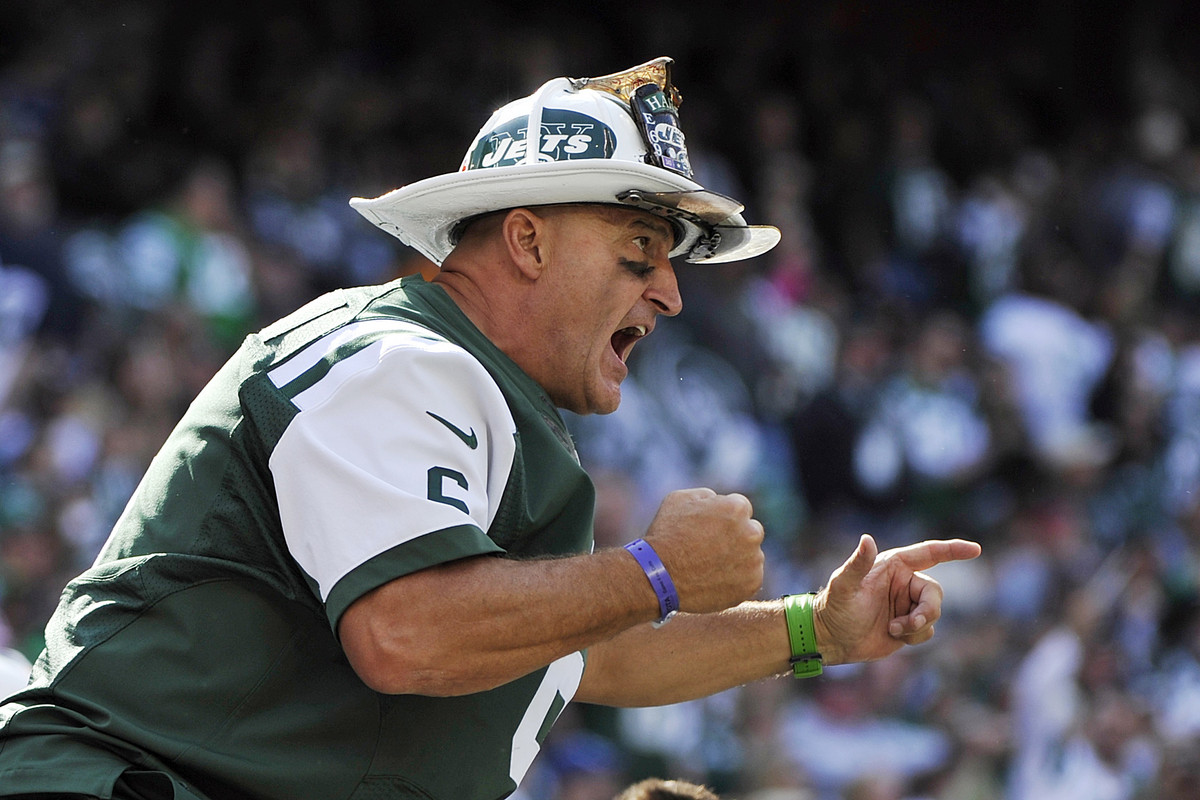 Someone even changed Pat Patriot's Wikipedia page to read "RIP 2019" yesterday.
The last time a Jet knocked out a Patriot of consequence, it was Mo Lewis. And he took out Drew Bledsoe. That unleashed Tom Brady on the football world. So, I guess it is safe to assume the next Patriots mascot will be the greatest sideline entertainer of all time.
From what I was told, Pat Patriot was overheard screaming for help from Steely McBeam. But Steely couldn't hear because he was wearing headphones at the time, and there was too much interference from the New England radio broadcast.
---
This is comforting
A popular belief is that the Browns are getting better, the Steelers are getting worse, and soon Cleveland will pass the Steelers in the standings.
I'll admit. I'm worried about that. Or at least I was, until I read this ESPN.com piece about how much of a mess that organization still is and will be so long as Jimmy Haslam is the owner.
Pack a sandwich. It's a long read. Don't skip over the part about the team's, uh, "social media engagement" presentation. That'll have you laughing out loud.
This was my favorite line about the team positioning itself for the top pick in last year's draft: "The Browns adopted a plan to lose and then warred over whether the team lost too much."
There were two Pittsburgh-specific segments of the story that local readers will enjoy. The first surrounded the circumstances leading up to — and following — the firing of former head coach Hue Jackson. It was thought by some that former Steelers offensive coordinator Todd Haley would take over as interim head coach since he had that job on the Cleveland staff at the time.
"A few days before the Browns played the Steelers in October, Haslam gave Jackson an apparent vote of confidence by telling him Haley would be let go the Monday after the game, according to people close to Jackson. A source close to Haslam says that he wouldn't have made such a promise because he didn't want to fire Haley. The Browns lost to the Steelers, and Haslam fired Jackson. Haley told Kitchens, who was then the running backs coach, that he didn't want to be named interim head coach and would recommend Kitchens for the job if asked. But a few hours later, Haley was fired too; the organization felt that he was inflexible and it needed to start over."
The other note of local interest was how Jackson's first big fight with others in the organization came over, of all things, the trade of former Pitt punter Andy Lee.
---
Dying on this hill, huh?
Did Pittsburgh gripe this hard after the Jesse James play? I don't think Pittsburgh griped this hard after the Jesse James play.
I mean, I did. But not the rest of the city.
New Orleans just won't let go of the NFC championship loss to the Rams because of the awful non-call at the end of the game that should've been whistled against Nickell Robey-Coleman.
The Saints owner is demanding changes to NFL replay policy. Lawsuits are being filed. Even the New Orleans highway commission is getting involved.
Now Saints players are resorting to public shaming. Check out this post from soon-to-be-retired tight end Benjamin Watson.
.@nflcommish pic.twitter.com/a0pIFnboMP

— Benjamin Watson (@BenjaminSWatson) January 24, 2019
C'mon, Ben. You think a guilt trip is going to work against Roger Goodell? Good luck with that.
---
Fighting words
Raiders quarterback Derek Carr is fighting mad.
He got upset over some criticism he took on ESPN's "First Take" and apparently wants a cage match against the hosts, Max Kellerman and Stephen A. Smith. In fact, he sent a tweet to UFC boss Dana White.
"Hey how do I challenge a couple of these clowns on tv to a fight? I think we should start a business together. Where pro athletes can challenge some of these people to an octagon fight until they give us an answer," Carr wrote.
Kellerman knows a thing or two about boxing. So that should be fun. I'm not sure about Smith, though. What if Carr fought both of them at once?
I'd watch that!