U mad, bro? Angry replies to Martavis Bryant's soap opera, politics in sports
Tony Avelar/AP
---
In this week's "U Mad, Bro," listeners and readers pop off about some old favorites: Sean Rodriguez, Martavis Bryant, the anthem, and the Steelers being "lit."
---
We start with a super angry email from a reader defending Martavis Bryant .
Yes, such people do exist it turns out.
This guy, Dom, must be really mad because this flame thrower is in ALL CAPS.
"ANYTHING FOR A RESPONSE. RIGHT? YOU WRITE ABOUT CERTAIN QUOTES. NOT THE STORY. A TRUE DRAMA QUEEN. YOU REALLY SHOULD FOCUS ON RELEVANCE AND FACT. I MEAN THIS AS A MAN, NOT A CHEAP SHOT TO YOU.
KEEP THE SOAP OPERA AWAY FROM MAN BUSINESS."
Uh, Dom, trading Bryant to Oakland was 100-percent about "keeping the soap opera from 'man' business." He's a soap opera. And the men conducting the business of the Steelers made the wise decision to keep him away from it.
Also, the quotes in that post from Jon Gruden WERE the story. They ARE facts and they ARE relevant. When Bryant's new coach is complaining about exactly the same problems surrounding the player that he had when he was here, it's evidence that the trade was a smart move.
You don't get that?
---
Twitter friend "Fiddy" is upset at Sean Rodriguez's constant presence in the Pirates' lineup.
"I just don't get Hurdle's fascination with SRod anymore."
Fiddy, I'm with you. But you don't get it … "anymore." Does that mean you actually "got it" at one point?
---
Luc O. had a surprisingly angry response via Twitter to my post where Adam Frazier told me that the Pirates clubhouse chemistry is better between the Latin and American players this year.
"I'm offended as a consumer that I'm being sold this nonsense. But ok he said it. So I'm being sold to be siding with 200-game Pirate veteran Adam Frazier and say it's on Cole n Cutch for not playing "Bailamos" in the locker room?"
First of all, I'm going to assume this is the first — and last — Enrique Iglesias mention in "U mad, bro?"
Secondly, no. Frazier never specifically blamed Gerrit Cole and Andrew McCutchen for a lack of chemistry with the Latin guys. Never even mentioned them actually.
And third, he's been in the locker room for three years now. If Frazier notices a difference, why are you so bent out of shape that he's bringing it up? He's said it was a positive contributing factor to their improvement. Not the major reason they are winning.
---
Oooh! Kurt emailed me. He's mad at "U mad, bro?"
I love when that happens.
An entry last week where I defended my commentary about President Donald Trump sticking his nose into the anthem debate … again … got Kurt in a twist.
"Stick to sports. I live in Southern California and the democrats have screwed up this beautiful state incredulously. Trump knows what he is doing."
Kurt, maybe you were too busy adjusting your MAGA hat to grasp the point of the entry. But, to reiterate, I'll gladly keep my hands off of politics when Trump keeps his hands off of sports.
For the record, I didn't get a single negative response from a conservative when I lashed out at the transgender community for bullying Scarlett Johansson off that Pittsburgh-based movie project "Rub and Tug."
Not one "stick to sports" email then.
Weird, huh?
---
Lastly, @cbutler0623 tweeted me about this web poll I posted.
Poll question for @1059thex today–When it comes to Ben Roethlisberger and Sidney Crosby, who is most likely to win a championship again in Pittsburgh?

— Tim Benz (@TimBenzPGH) August 8, 2018
"Steelers are too concerned trying to be 'lit.' Seems the Pens are always after the same goal."
Largely, that's true, Chris. Except for maybe Phil Kessel's goal of keeping that Ironman streak going at the end of this year, though.
But, to be fair, when I think "lit," I think Phil. Don't you?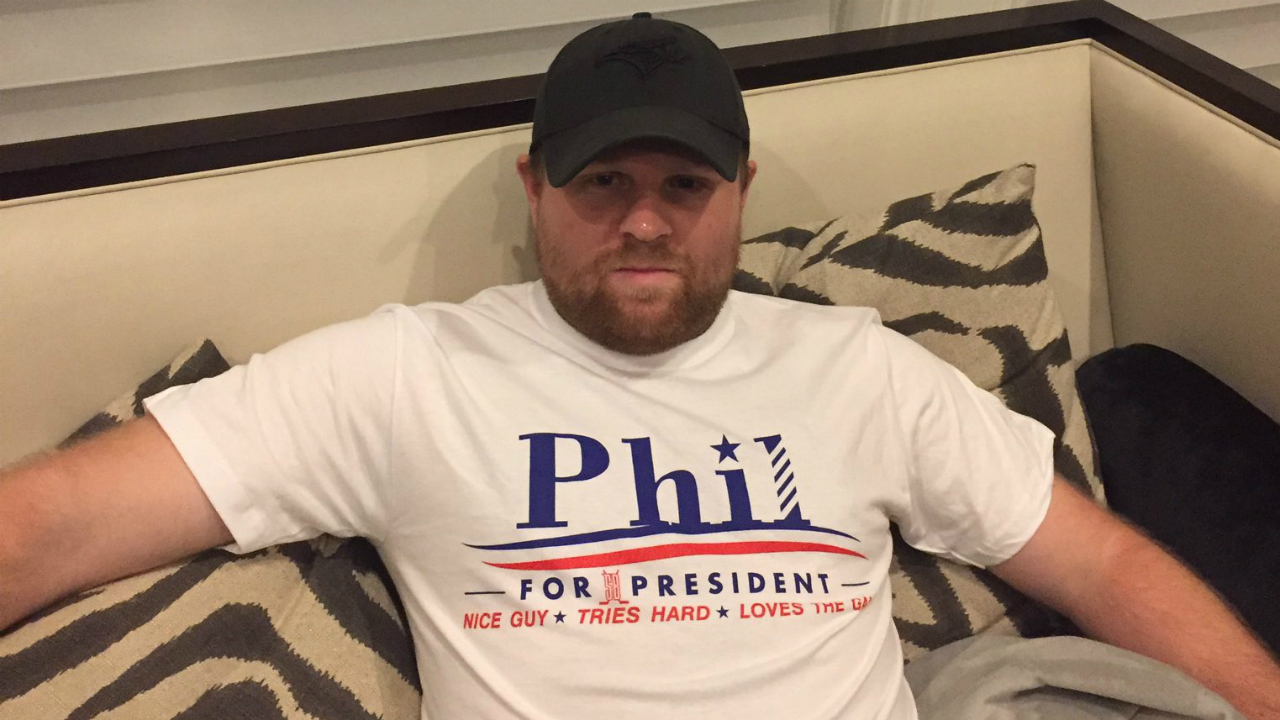 Tim Benz is a Tribune-Review staff writer. You can contact Tim at tbenz@tribweb.com or via Twitter @TimBenzPGH.